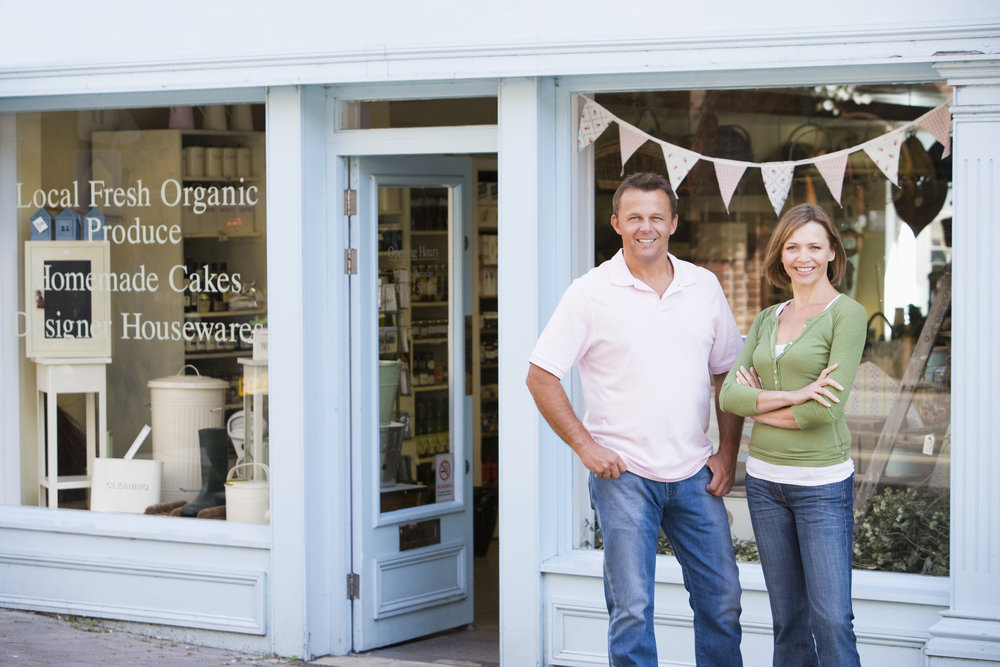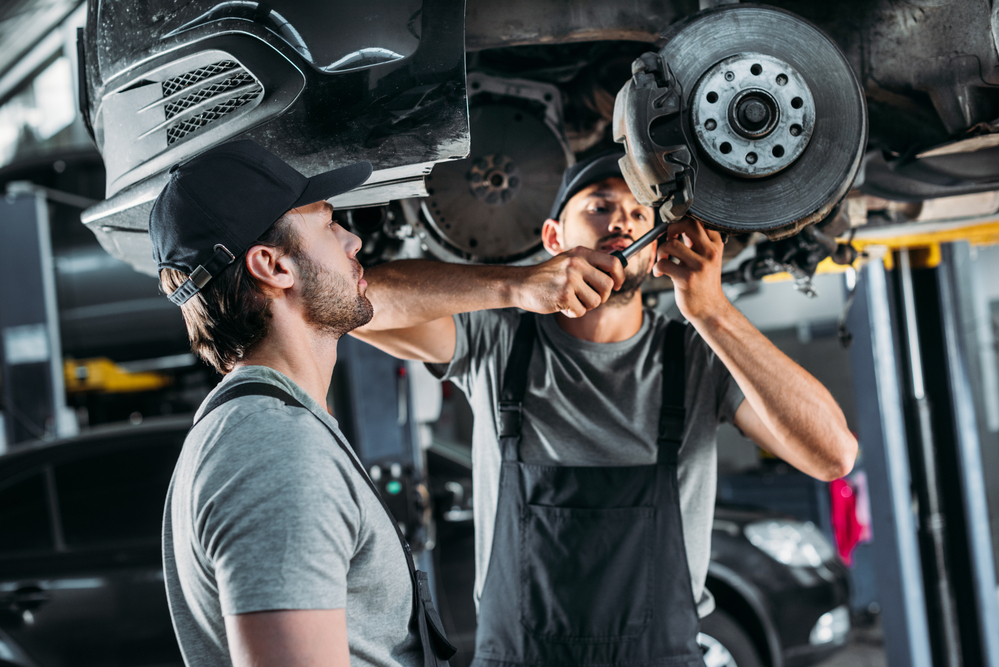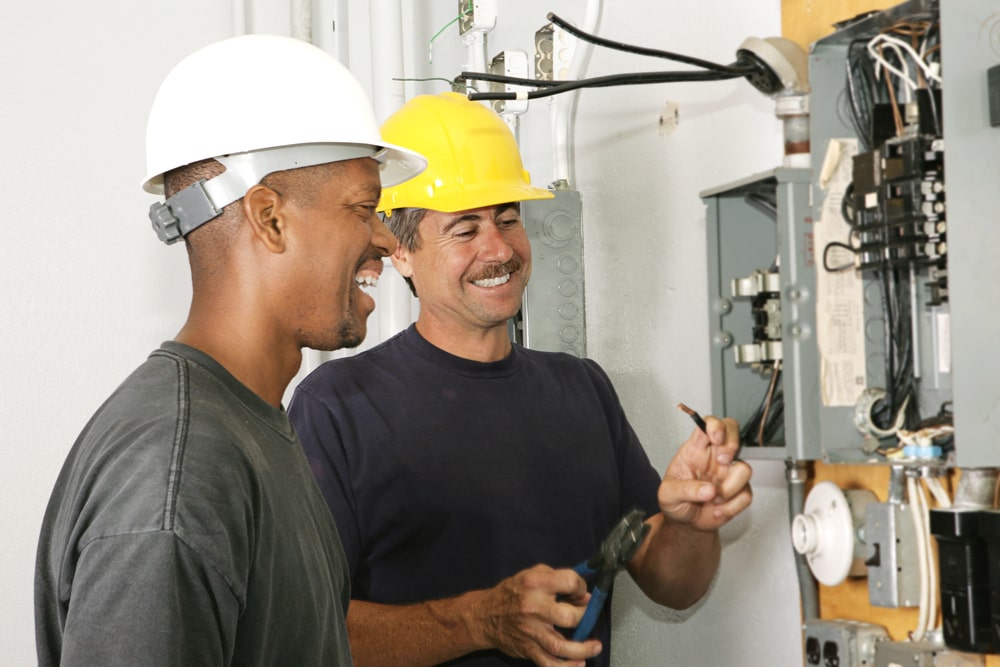 General liability insurance

– A policy that typically covers you and your company for claims involving bodily injuries and property damage resulting from your products, services or operations. It may also cover you if you are held liable for damages to your landlord's property.
Workers' compensation insurance – This is also known as workman's comp. It provides benefits to employees who get injured or sick from a work-related cause. It also includes disability benefits, missed wage replacement and death benefits. Workers' comp also reduces your liability for work-related injuries and illnesses.
Commercial auto insurance – This is also known as commercial vehicle insurance. It only covers business-owned vehicles. It does not cover personal vehicles used for business purposes, unless that's their primary use. If your employees use their own vehicles for work errands, they may need hired and non-owned auto insurance.
Hired and non-owned auto insurance (HNOA insurance) – This covers liability expenses for accidents involving vehicles that your business uses for work purposes but doesn't own. This includes vehicles that your business rents, as well as your employees' personal vehicles that are used for work errands.
Garage liability insurance

– This is a policy that covers bodily injury or property damage caused by an incident out of garage operations. The policy refers to the ownership, maintenance or use of locations for garage business operations. Such as auto body repair, oil change, detailing, engine and glass repair.
Professional Liability

– This is a type of liability coverage designed to protect traditional professionals (e.g., accountants, attorneys) and quasi-professionals (e.g., real estate brokers, consultants) against liability incurred as a result of errors and omissions in performing their professional services.
Commercial property insurance

– This is used to cover any commercial property. Commercial property insurance protects commercial property from such perils as fire, theft, and natural disaster. It is generally bundled together with other forms of insurance, such as commercial general liability insurance.
FLOOD INSURANCE – A flood is a general and temporary condition where two or more acres of normally dry land or two or more properties are inundated by water or mudflow. Flood-hazard maps have been created to show different degrees of risk for your community, which help determine the cost of flood insurance. It is important to have a separate flood policy and most property policies specifically exclude flood damage.
BUSINESS OWNERS POLICY – A BOP typically protects business owners against property damage, peril, business interruption, and liability. While coverages vary among insurance providers, businesses can often opt-in for additional coverage, such as crime, spoilage of merchandise, forgery, fidelity, and more.
CONTRACTORS EQUIPMENT-INLAND MARINE POLICY – A Contractor's Equipment Insurance policy provides coverage for the direct physical damage/loss to mobile machinery and equipment that is most often used in the construction industry. Among other things, the policy provides the necessary protection against perils such as fire, vandalism, theft and flood.
BONDS – A performance bond, also known as a contract bond, is a surety bond issued by an insurance company or a bank to guarantee satisfactory completion of a project by a contractor. The term is also used to denote a collateral deposit of good faith money, intended to secure a futures contract, commonly known as margin. We also provide many types of bonds to fit your specific needs.
DIRECTORS AND OFFICERS LIABILITY – Directors and officers (D&O) liability insurance protects the personal assets of corporate directors and officers, and their spouses, in the event they are personally sued by employees, vendors, competitors, investors, customers, or other parties, for actual or alleged wrongful acts in managing a company.
FOREIGN INSURANCE PACKAGE – Often sold as a bundle, a foreign package policy provides a suite of coverages that protect employees, property and liability against a multitude of known and unknown overseas risks and can provide local in-country solutions for policyholders whose headquarters are in the United States.
BUSINESS INCOME AND LOSS OF USE – Business interruption insurance is insurance coverage that replaces income lost in the event that business is halted due to direct physical loss or damage, such as might be caused by a fire or a natural disaster. Even some all-risk insurance plans have specific exclusions for losses due to viruses or bacteria
CARGO INSURANCE – Cargo insurance provides coverage against physical damage or loss of goods during shipping, whether by land, sea or air. Because of the many dangers inherent in shipping, most individuals and businesses choose to insure their goods while they are in transit.